become a better bass player
What if you could find a routine that gets you going on bass? don't ever again get derailed from doing what you love.
online bass courses For those moments when noodling just doesn't cut it anymore!
don't feel bad about your skill. find confidence and learn to improvise, jam and become that bass geek guy.
Wanna know what it takes to play better and rock the songs you love? Get step-by-step instruction on what to work on, and maybe even join a band and prove yourself on the bandstand – coz why not? I can help with all of that, because I've been down the bass road, I know all the shortcuts.
and I'm willing to share the secrets…
Introducing the Bass Road Membership
Learn bass online from any device you own. Finally, get comfortable on your couch, just like Elvis Presley with his '62 Fender Precision Bass in the famous photo, and get in the zone with no distractions only your bass, amp, and an iPad.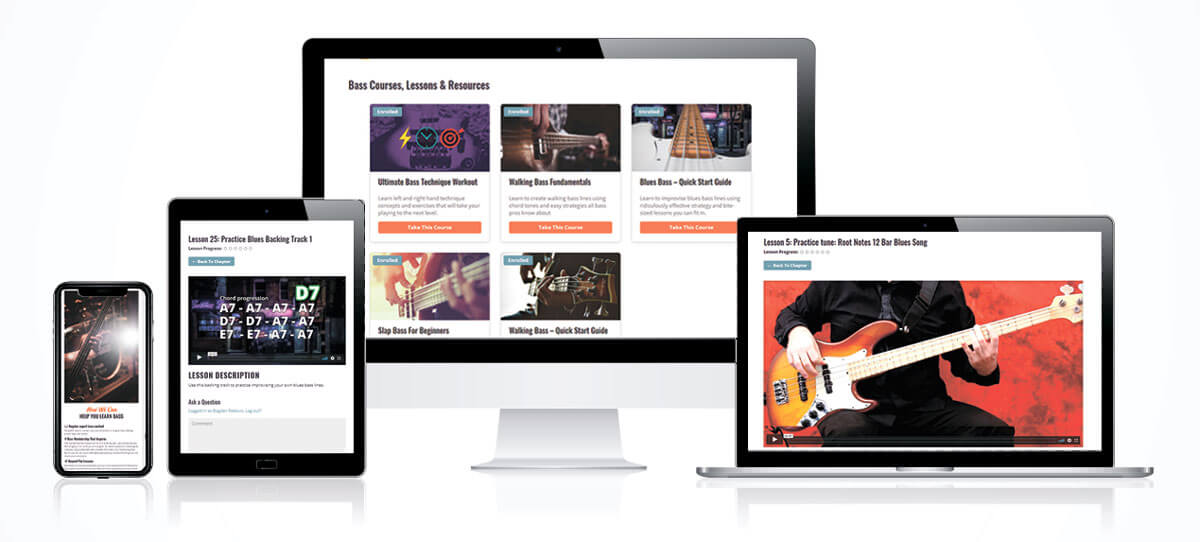 It's an online bass e-learning platform where you get access to premium bass courses, accountability tasks and inspiring community that will keep you on your toes. And it's in a handy all-in-one package (think of Netflix for bass).
No more guesswork, you'll be working on the most important aspects of becoming a good bass player, regardless if you've been around or just starting out.
PLUS get pumped to play bass all the time, just like you've always wanted. Practice composing bass lines, record your playing & shoot first videos. Get to apply everything you learn by actually playing over real music.
Here's what my students have to say:







Hi, I'm Bogdan, and I'm a bass addict.
I'm the guy behind the scenes. Damn, I look so young and lean in that photo. It was one of those high-school gigs (although I was in college at that time LOL). Where was I, ah yes – did you know that I'm a bass geek that's motivated to make you a better player?
Yap – that's me 🙂
With 10+ years of online teaching experience, I have discovered a great method and I'm willing to share it with you so that you can get the most efficient bass learning experience ever.
Hint: it's easy when you're having fun!
In 2019, I decided to change the bass instructional world, as I believe that bass players deserve their special online corner for casual yet ultra-efficient learning.
I want to help you make progress and get awesome skills to show off by guiding you step-by-step towards goals like understanding how bass improvisation works, getting those technique chops you always dreamt of and of course the king of 'em all – Mr. Spot-On-Groove. If you feel you need a bit of push to get grinding, no worries – I got you!
Finally, I want to do this using the latest technology so it's more fun for me (yes I'm a techie!). This means no more hunching-over-desktop-computer-in-uncomfortable-chair practice sessions. Instead, practice with your iPhone, iPad, or whatever device you're addicted to besides bass.
Bogdan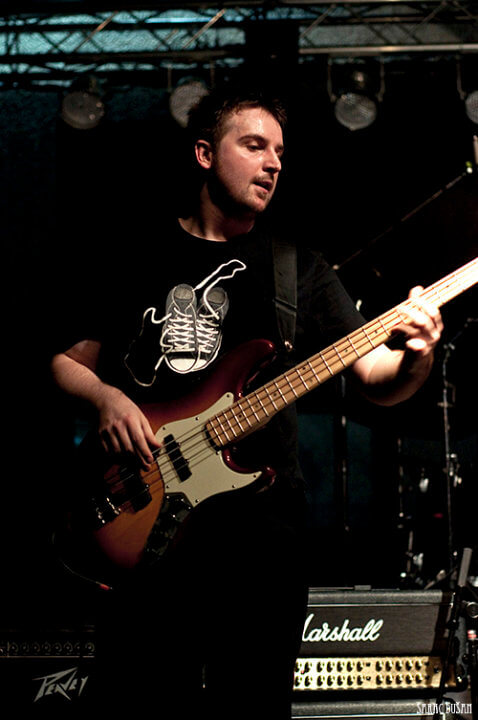 All Bass Road Members Get Access To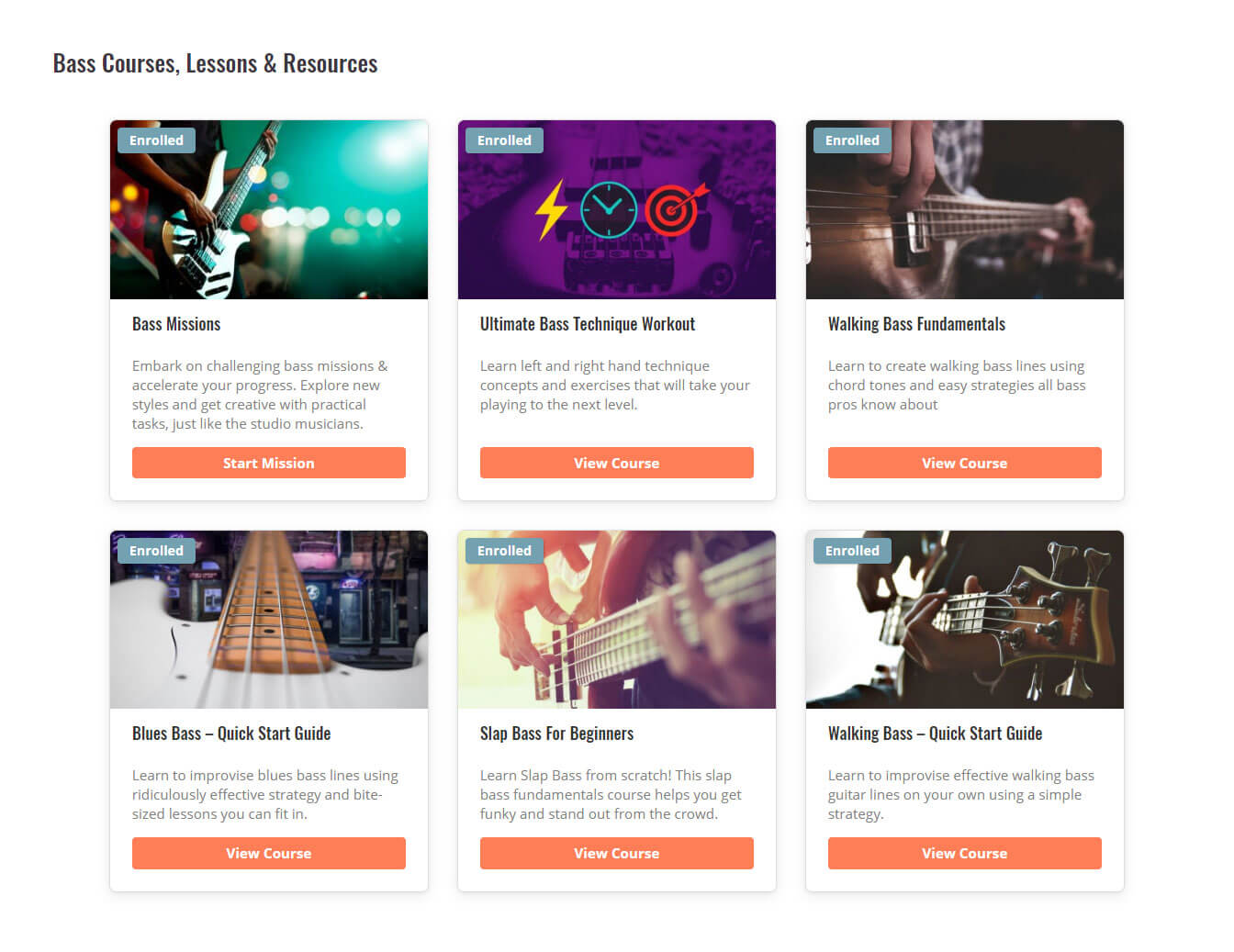 Instant access to ALL courses & resources
As soon as you join, there are bass things to dive into. To get you started on your bass journey, I suggest five essential courses on topics that you simply must master such as proper technique or walking bass. If you're a fan of Blues Brothers – there's a whole blues dedicated course to get your groove. Flea aficionado? There's a slapping course for you – now go slap dat bass. These courses alone will keep you busy and help you to unlock awesome skills plus there are tons of courses and materials being added on a regular basis to your membership.
You learn at your own pace, whenever you want to and whatever you want. This means that you can dive into any of these courses at your own discretion (or just ask me for guidance).
Bass Quests participation
This is where the practical side of the Bass Road learning concept comes into play. Complete fun, but secretly educational, challenges to earn points, badges and raise in the ranks!
Bass Quests are practical tasks designed to inspire you and create accountability environment. You'll be learning stuff outside of your comfort zone, recording your playing, shooting videos and composing (huh – scared yet?). This alone will help you take bass player to the next level.
You'll be doing real-world bass tasks – just like ones you'd need to eventually face if you'd be lucky enough to play in a band.  Bass Road Quests are designed to give you that extra push in a new direction.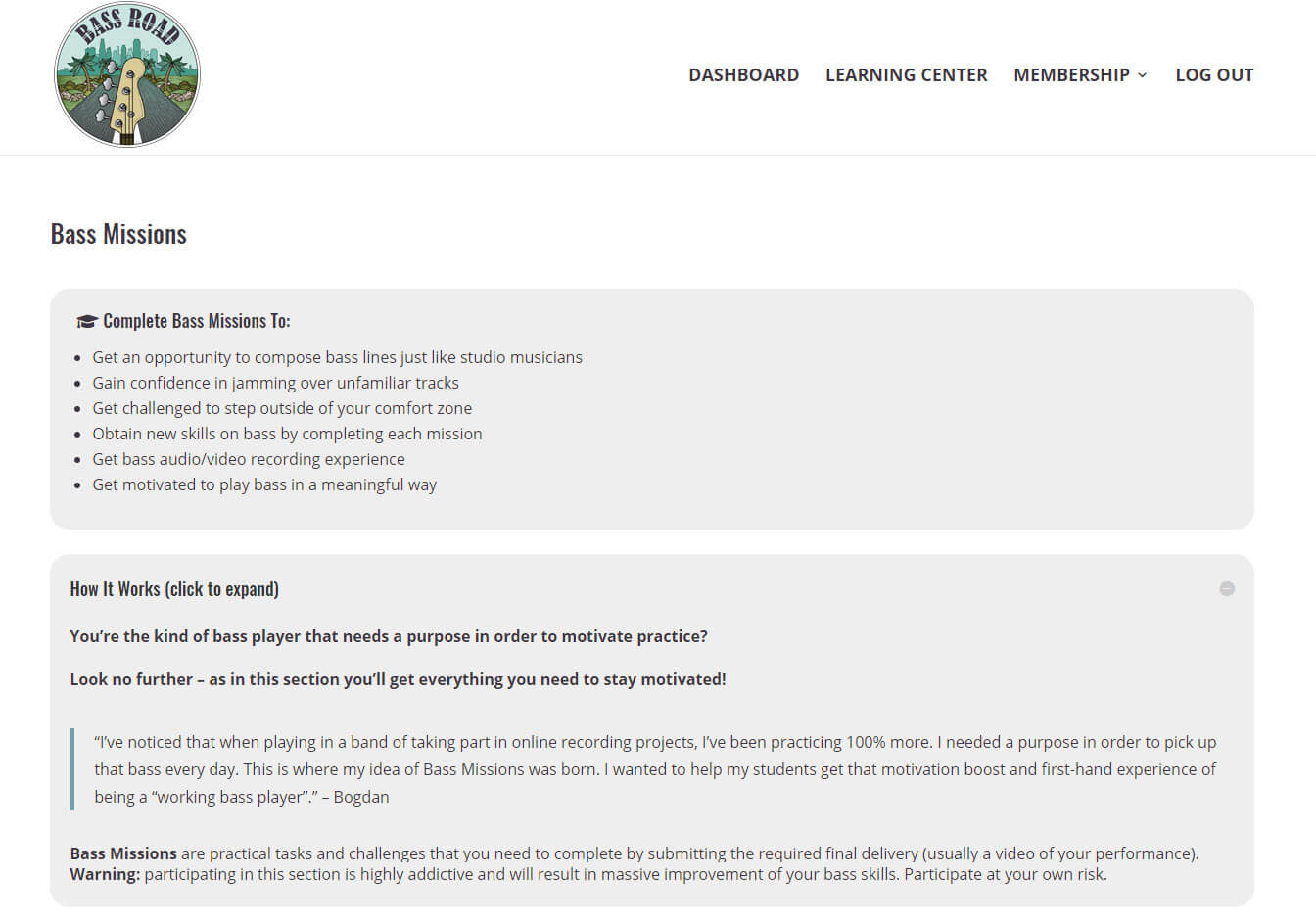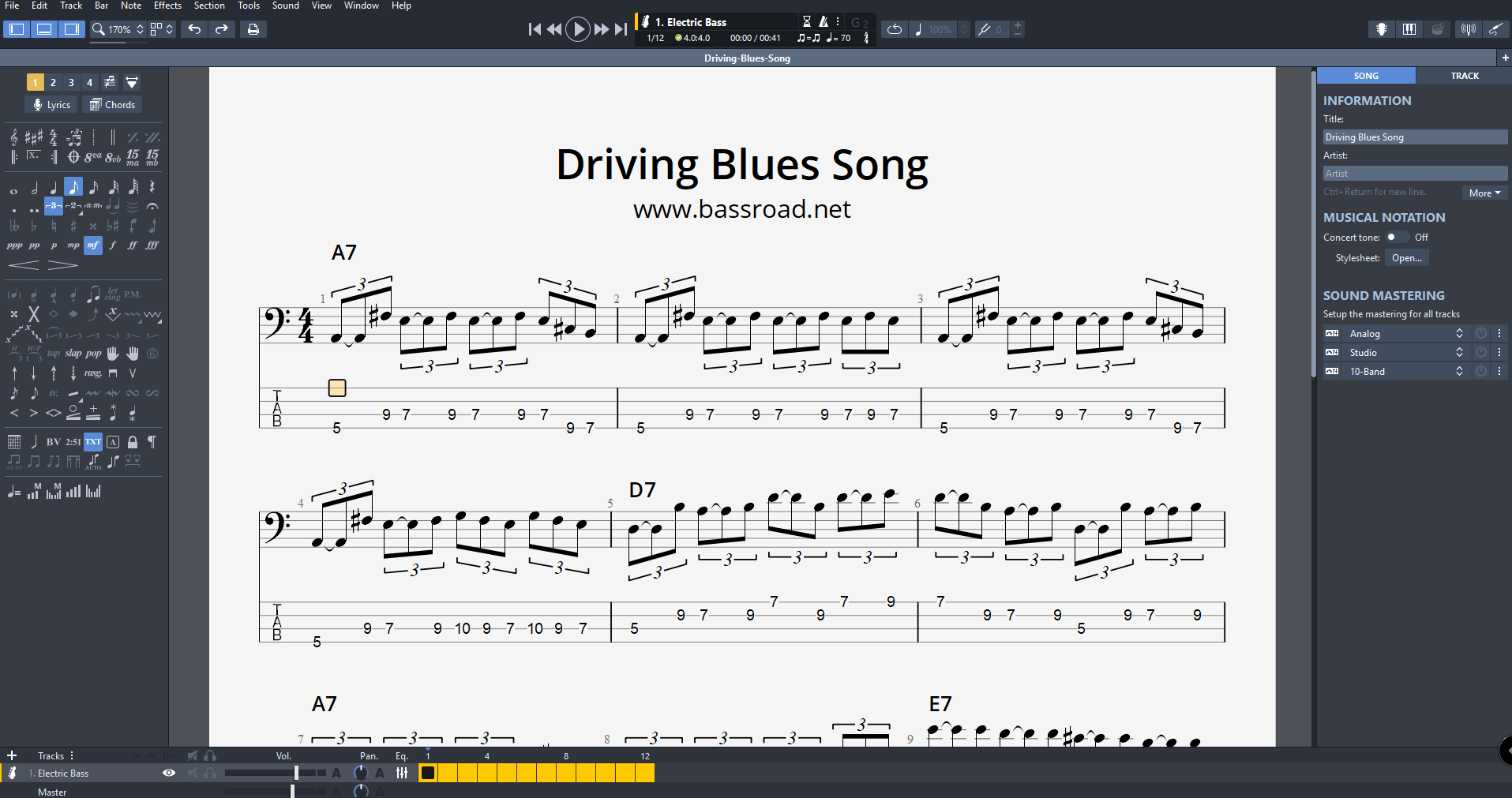 Bass tabs in PDF & Guitar Pro format
All learning materials in here feature accurate tablature in PDF & Guitar Pro format.
Duh – this is 2019!
And no I'm not lazy to get it all tabbed out in high details for you.
Print out PDFs or use Guitar Pro tabs to set up practice loops at the tempo you're comfortable with (don't be a wus, crank it up!).
Support From Qualified Bass Instructors – aka me!
You're never alone when learning on Bass Road, unless you chose so. I'll get all your questions answered promptly. To get the most benefit, request feedback and analysis of your playing regularly throughout your activity on the site. For example, send in videos of your playing for major course milestones you've mastered, bass quests you name it.
This interaction has proven to be the most important ingredient when it comes to my students making incredible progress, you should definitely reap on the benefits.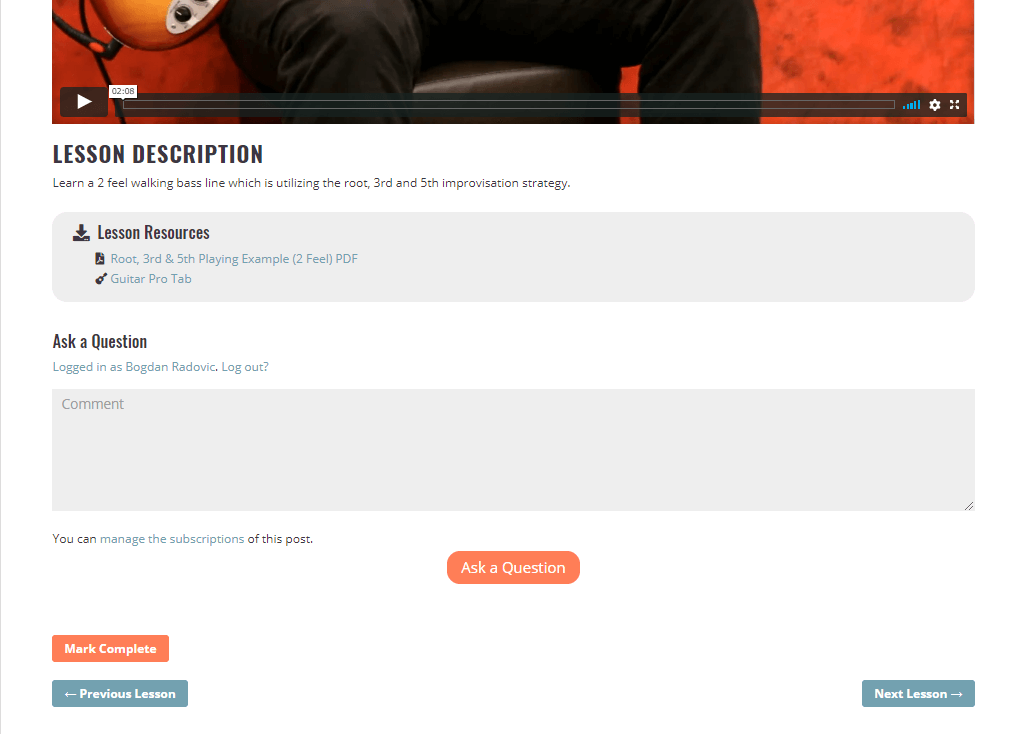 You can expect all of this and so much more ONLY in the ever-evolving members-only section of the site……
7 Days No Questions Asked Money Back Guarantee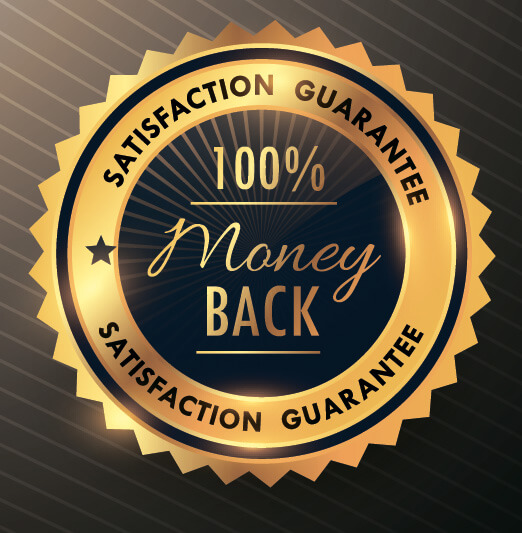 When you join Bass Road on annual membership you are fully protected by 100% Satisfaction Guarantee. If you don't feel like you've received value promised and you decide that you want to cancel your membership and get a refund in first 7 days, just let me know and I'll send you a prompt refund. No hassles, headaches or hoops to jump through.
Oh yes – and I make it easy for you to cancel your subscription any time directly through the site in two clicks of a mouse, or by sending a quick email.
I'm confident that you'll find Bass Road site helpful, so I didn't want to hide the cancel button or make up silly rules like other sites do – if you're not satisfied within your first week on the site then I'll refund you – simple as that.
Get Instant Access To
Bass Road Courses NOW!
If you're ready to take your bass playing to another level by enrolling in the Bass Road Membership, simply click on the join button below…
Pay Monthly
30-day rolling plan
Join Bass Road for a $1 trial for your first month!

Recurring monthly payment – cancel anytime in just 2 clicks of your mouse

– Instant access to full bass courses library & new courses updates

– Access to Bass Quests

– Practice feedback and all your bass questions answered

– Incredible support
Pay Annually
BEST DEAL - Save big by paying annually!
Recurring annual payment – cancel anytime in just 2 clicks of your mouse

– Instant access to full bass courses library & new courses updates

– Access to Bass Quests

– Practice feedback and all your bass questions answered

– Incredible support

– Hassle-free 7-day money back guarantee 





All prices in US Dollars
Not sure Bass Road is right for you?
Bass Road is surely not for everyone and I'm motivated to help you figure that out BEFORE you join the site as I don't want to waste your time.
 If you're a beginner or never-had-a-lesson-before bassist looking for quality guidance and instructional materials that can help you find a path to learning famous songs or wanna be able to just whip out a tasty walking bass or blues jam.
If you're motivated to practice and improve your skills, and not afraid to put in the hours.
If you find walking bass amazing and would love to learn how to improvise lines on the go.
Always wanted to slap dat bass, finally get started with this flashy playing style.
Is your dream to get up on stage at a local jam night and blast out a tasty blues jam with total strangers.
Striving to learn how bass players think? Get in the mindset and not just learn to play mechanically.
Guitarists switching instrument who sound terrible on bass and are open to suggestions for improvement.
Are you the kind of person that dives headfirst into every good opportunity that presents itself? I don't want passive course watchers or e-book collectors in my membership. I want to work with bass players who are willing to implement what they have learned and provide proof for that (like a Youtube video).
Do you sleep with your bass and your wife is jealous? Can't get enough of new bass gear and enjoy playing for yourself and two cats? I want you in!
Looking for "instant" skills. Look no further – just skip us. If you think that you'll get good at bass overnight, nope – no can do.
 Whisper: are you a bass voayer? If you're constantly checking out bass instructional materials, websites and DVDs but never actually start to practice and put effort into getting better at bass – then this website is not the best fit for you.
 Need a quick fix? Although some of the courses and lessons inside might help you get high, learning how to play the bass takes commitment, dedication, and focus. It takes time to build your bass persona and get to the next level.
 Do you expect guaranteed results? Seriously, I can show you the way, but you NEED to do the (bass) walk (no pun intended!).
Proficient bass players looking for lessons and courses for the advanced level. Sorry, but I'm fully focused on catering for beginner and intermediate level of playing here at the Bass Road, so if you're on advanced level – well, good for you, you don't need my help! Yay, you!
Do you expect famous bass players as instructors? Just to note that this is a) family-owned business and b) we're down to earth in both teaching and how we manage the site. Famous bassists are just too busy and often unreachable for follow up and don't offer any kind of dedication to their students. If you're expecting that – this is not the right site for you.
It might feel weird to you that I'm listing all these reasons NOT TO JOIN the Bass Road members-only area, but the truth is that if this website is not for you for whatever reason – then no one benefits from that.
I only want to work with happy and dedicated students. So please think twice before joining the site to make sure it's the right fit for you.
Frequently Asked Questions
You have questions? Sure, let me answer them for you…
Which courses are available to me when I join the site?
 You'll get instant access to all courses on the site including the best-sellers such as:
Walking Bass – Quick Start Guide
Walking Bass Fundamentals
Ultimate Bass Technique Workout
Blues Bass – Quick Start Guide
Slap Bass For Beginners
PLUS bunch of new courses, learning materials and resources that are published regularly. I won't list everything here because I'm too lazy to update the page each time I put out a new course (which is often!). Instead, check out the courses library for latest stuff you'll be getting access to when you join us.
I'm an absolute beginner, can I join?
Sure thing! Courses available inside the membership are all beginner-friendly and feature teaching with no prerequisites. You can be an absolute beginner and start learning right away. Absolute beginners learning materials are on high priority too (shhh don't tell others – but I'm already working on new courses that you'll enjoy tremendously) and the site does feature regular updates – all included as part of your membership.
Why should I become a member today instead of waiting for more content?
You need to take action now. Time is our most precious resource and we can't get it back. You don't want to miss out and waste another moment not making progress on bass. Sure, there will be more learning materials on the site one year from now, but can you wait? Also, when you join one year from now, will you be able to keep up? No, you won't. Not to mention that the membership price will go up as available slots fill up… Take action now and grow with the website. PLUS – if you get on board early, you get to keep the lower price on your membership and seniority status on the site as long as you're an active subscriber making progress on bass.
Can I download courses?
No, Bass Road is completely online and all materials are available 24/7 via online streaming. Some of the resource materials like PDFs, tabs and some backing tracks are available for download due to the very nature of the materials.
Can I easily cancel my membership?
Sure thing – this is not that kind of site that hides the cancel button. You'll be able to do it in two clicks of a mouse or by sending us a short message. It's done by going to your membership settings page and clicking on cancelation link – so easy.
Can I access any content after I cancel my membership?
As a Bass Road membership holder, you are entitled to all the materials published prior and during your stay on the site, but after you cancel you'll no longer be able to access any members-only content or take part in bass quests, communicate with me or others in the community or join other activities. Don't miss out unless you really need to.
How can I get support?
For any questions, you might have about your account or just about getting around the site email support@bassroad.net to get assistance. If you need help with playing bass, you can ask questions in the special dedicated sections found inside every lesson on the site. As a member, you'll get priority support from me.
I'm not sure if this is 100% right for me, do you have a free trial?
We currently don't offer free trials for the membership.
I don't know how to record bass on my computer, can you help?
There is no singular advice when it comes to recording bass audio/video playing on computers or mobile devices. I'll do my best to provide you with helpful advice on how to get over those technology curbs holding you back so that you can fully enjoy your membership. I AM a technology wizard, after all, I built this place all by myself. 
If you have any other concerns that you'll like to raise with me that I forgot to mention, then please contact me at support@bassroad.net and I'll do my best to help you out.
Get Instant Access To
Bass Road Courses NOW!
If you're ready to take your bass playing to another level by enrolling in the Bass Road Membership, simply click on the join button below…
Pay Monthly
30-day rolling plan
Join Bass Road for a $1 trial for your first month!

Recurring monthly payment – cancel anytime in just 2 clicks of your mouse

– Instant access to full bass courses library & new courses updates

– Access to Bass Quests

– Practice feedback and all your bass questions answered

– Incredible support
Pay Annually
BEST DEAL - Save big by paying annually!
Recurring annual payment – cancel anytime in just 2 clicks of your mouse

– Instant access to full bass courses library & new courses updates

– Access to Bass Quests

– Practice feedback and all your bass questions answered

– Incredible support

– Hassle-free 7-day money back guarantee 





All prices in US Dollars