Bass Road is a website where you can improve your bass guitar skills and musicality with help of online courses, lessons and resources.
Bass Road was founded by Bogdan Radovic (pro bassist & online educator) in 2020.
The courses and resources are tailored specifically so that you can get the most out of your available practice time, with a clear learning path.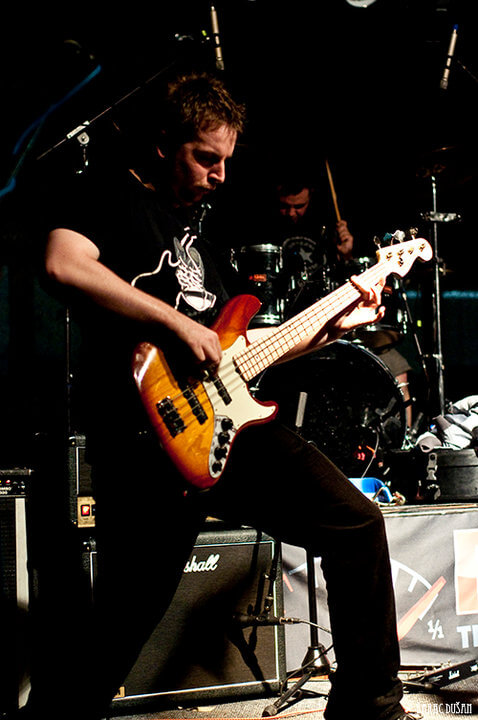 I've been teaching bass online since 2007.
What can I tell you about myself, well… I'm a bass and tech geek.
I was a kid dreaming of becoming a musician one day. All the kids in the school were looking at me weirdly because I was obsessed with a band called The Beatles.
In high school, I started playing bass with live bands and my life has changed forever.
I love technology and computers, so teach bass online via lessons and courses was always my thing (even in the days of VGA cameras!).
I own a pinball machine, play arcade games and I love aviation.
Besides bass, tennis is my passion too.
80s/90s Nostalgia
I'm crazy about arcade games, pinball machines and Sci-Fi movies.
Aviation Geek
I had a job working at the airport. I love to Flight Sim in VR, exploring new places every night.
Gamer
I'm an avid gamer on both PC and consoles. My favourite game is Age of Empires 2.
Developer
I know a thing or two about web development which helps me make this site awesome!
How Bass Road Can HELP YOU LEARN BASS
Bass Courses, Lessons and Helpful Materials
As a Bass Road member, you'll get access to lessons, courses, resources and articles that will help you become a better player.
Bass Membership That Inspires
No fluff, no boring talk – just bass lessons that go straight to the point.
No need to spend hours browsing the interwebs, being bombarded with unreliable information.
Bass Road Academy gives you access to curated, high-quality learning materials that will get you the results you're looking for.
Beyond The Lessons
Bass Road is not just about teaching you how to play the bass. There are so many options out there for just that.
What you'll learn along your journey is how to think like a bass player.
You'll become that bass geek and be inspired to practice every day. We're all here for the journey (and music!).
Perfect for absolute beginners
Bass Road is an exclusive resource for beginner bass players.
You'll start with a course Bass Guitar 101 and work your way up to become a confident bass player.
Learn at your own pace and be able to play the music you love.
This is what Bogdan's students are saying…



JOIN the BASS ROAD academy