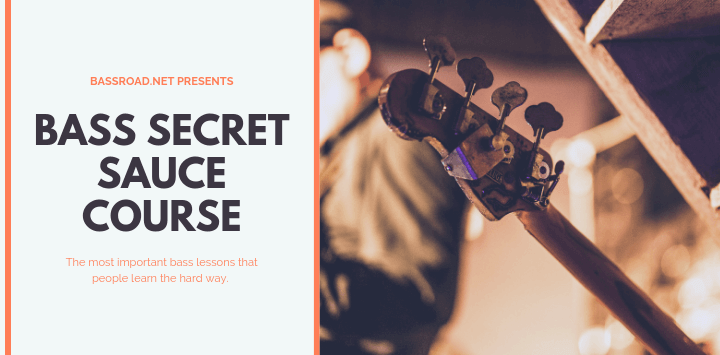 What you'll learn
How to jam along songs using a single note
Clean up your playing
How to play the major scale
Add groovy percussive embellishments to your playing
Iconic blues rhythm
Amazingly effective technique exercise
How to play slides to make your lines organic
Challenge Description (click to expand)
This Bass Secret Sauce course is designed to challenge you to learn some of the most important bass lessons you can when starting out.
If you're not a beginner, I still challenge you to take on the course to see if you might have missed some of these.
I want you to learn one lesson per day and give your best to master each one, and then post a video of your progress.
I've been wanting to create this bass special course for a long time now, and I'm so proud that I can offer it to you completely FREE!
This means that you can achieve something wonderful for your bass playing and there are absolutely NO EXCUSES for you to pass this offer (as it's free – doh!).
There is full accountability and I want you to post your performance videos throughout the course where you prove that you've mastered the lessons!
Are you up for the challenge? Let's do it!