An email with the link to your download should arrive in your inbox in the next 5 minutes or so! Check your promotions and spam inbox just in case.
While waiting, why don't you check out how I can help you with bass:
Introducing Bass Road Academy
Everything you need to learn how to play the bass with confidence and know-how.
Get access to online bass courses, lessons and resources you need for a structured practice.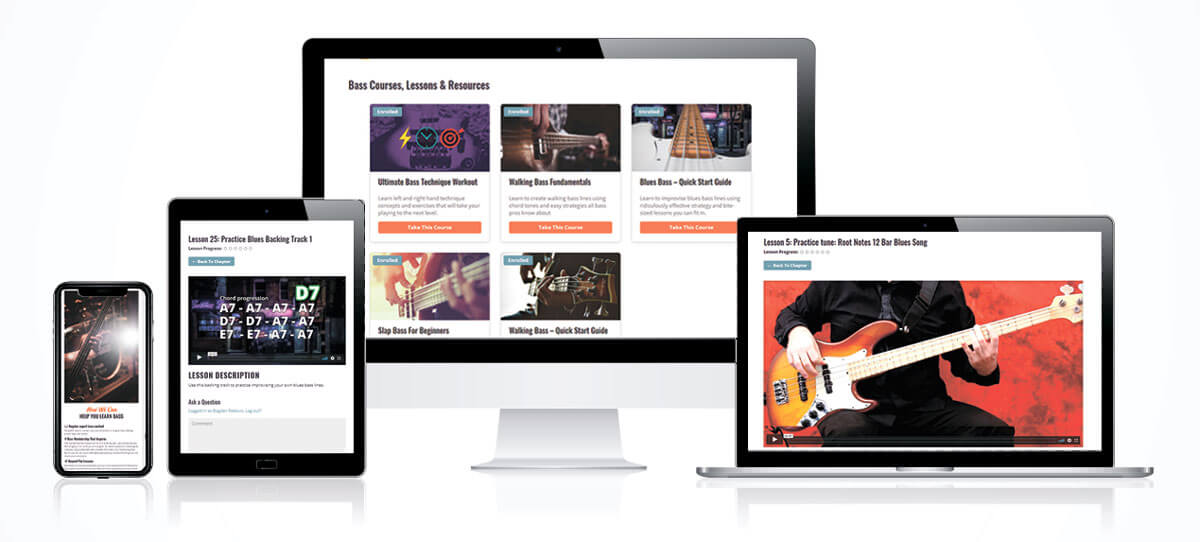 This is an online bass e-learning platform where you get access to premium bass courses, practical assignments and helpful instructor feedback.
You get access to perfectly organized online bass courses, which means you'll always know what you need to work on. 
Bass Road courses feature little to no talk, so you'll spend more time playing bass.
Here's what my students say about me:
Even as a solid bass player you can take a lot out of this course.
Good structuring, clear instructions and effective exercises have helped me to optimize my exercise plan. Not only this course by Bogdan, but also others I like very much.

After many years, just fiddling with guitar and bass, I thought I'd actually make some efforts towards some structured learning.
Bogdan is clear and concise and has been able to formalise many things I already "know".

I've been playing for 35 years. I have always just accepted that I am just not fast. Now I know why!
Bogdan has given me the tools to become the bass player that I've always wanted to be! I just have to do the work now. Thanks B!